Join Our Prayer Support Team
Pray that God would be preparing the hearts of the students who will be at our camp to hear and receive the gospel.

Ask the Lord to allow us to in serve and love one another, sacrificially and joyfully, for His glory.

Pray for unity of heart and mind between the combined Slovene and American teams.

Ask the Lord to change the hearts of those going on this trip - to give us a greater passion for outreach and bringing God glory.

Pray that God will give us a zeal to make him known.
Join Our Financial Support Team
Raised so far

Still Needed
Fusion is an ongoing music and performing arts ministry. Each year, Fusion choirs in local churches across Central and Eastern Europe hold summer camps that use music to draw new students to hear the gospel proclaimed and be given opportunities to respond to the gospel's call on their own lives. Our team will partner with young Slovenian believers and Josiah Venture workers in existing Fusion Choir ministries in the cities of Maribor and Celje. Our goal is to establish discipleship relationships between the local church and the students at camp that last long after our American team leaves.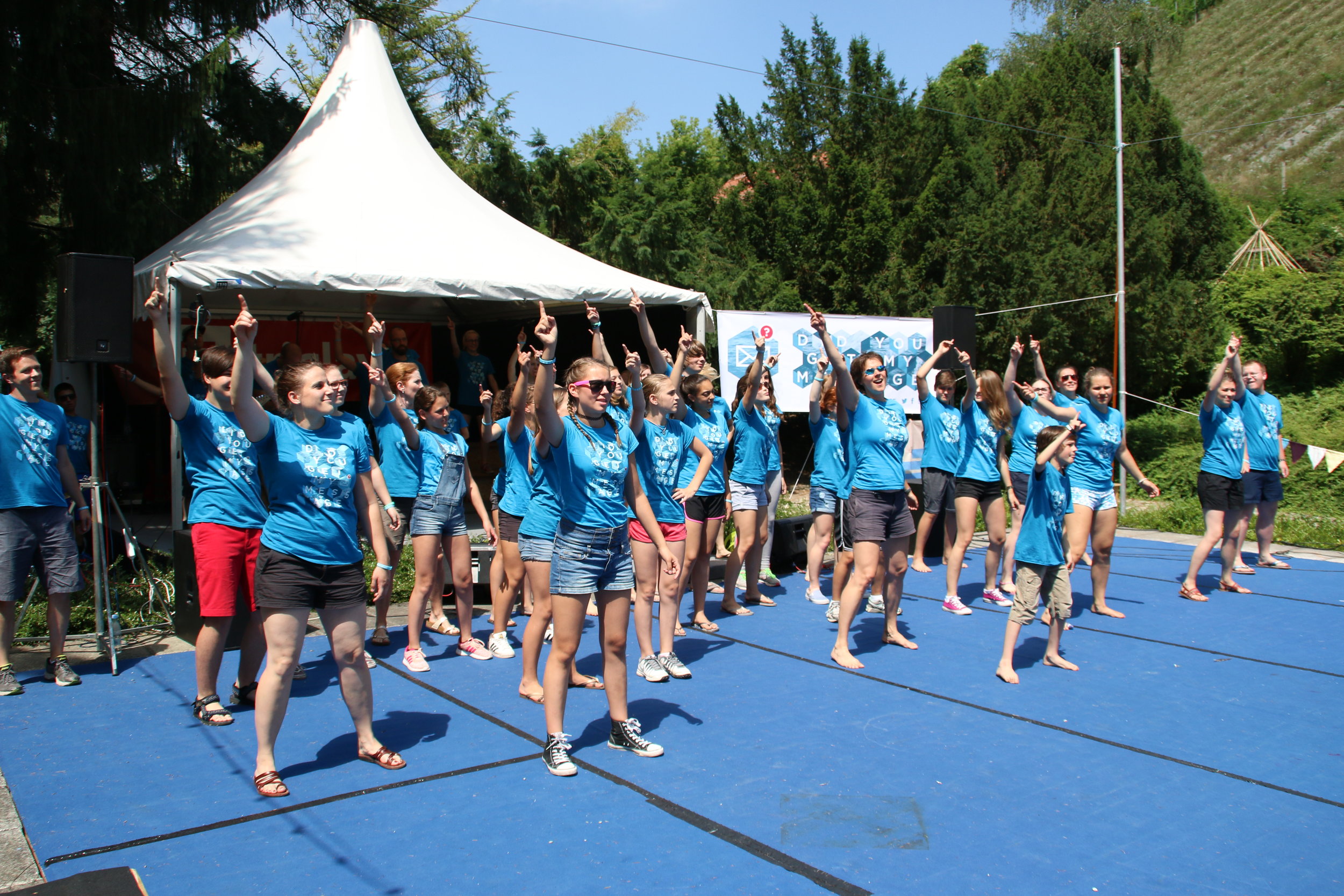 Music brings people together.
"In Fusion, Josiah Venture's music and performing arts ministry, we have seen that happen over and over again."
Ministry in Slovenia
"Slovenia is a country with 2 million inhabitants and is about the size of New Jersey. Only 1,800 people in all of Slovenia claim to be evangelical Christians. This places it among the most un-evangelized countries of the world."
(Josiah Venture, josiahventure.com/people-and-places/slovenia)
We will be working with an organization called Josiah Venture. Grace Church of DuPage has been sending summer teams to work with Josiah Venture for around 16 years. We've witnessed real gospel fruit through their ministry, and are blessed to participate and support this movement of God as we are able.
Josiah Venture is a movement of God among the youth of Central and Eastern Europe that finds its home in the local church and transforms society.
Join the movement
We are one very small piece in this puzzle and are humbled to have the opportunity to join in the work that God is accomplishing through Jesus Christ and his chosen instrument, the church. Please prayerfully consider how God would have you join in this movement, the advancement of the gospel, for the sake of his glory.
If you have any questions about this trip or short-term global-outreach in general, you can email our team leader, Nick Conner, or call him in the church office at (630) 393-7344. Nick serves on staff at Grace Church of DuPage as our Staff Manager and Youth Minister.